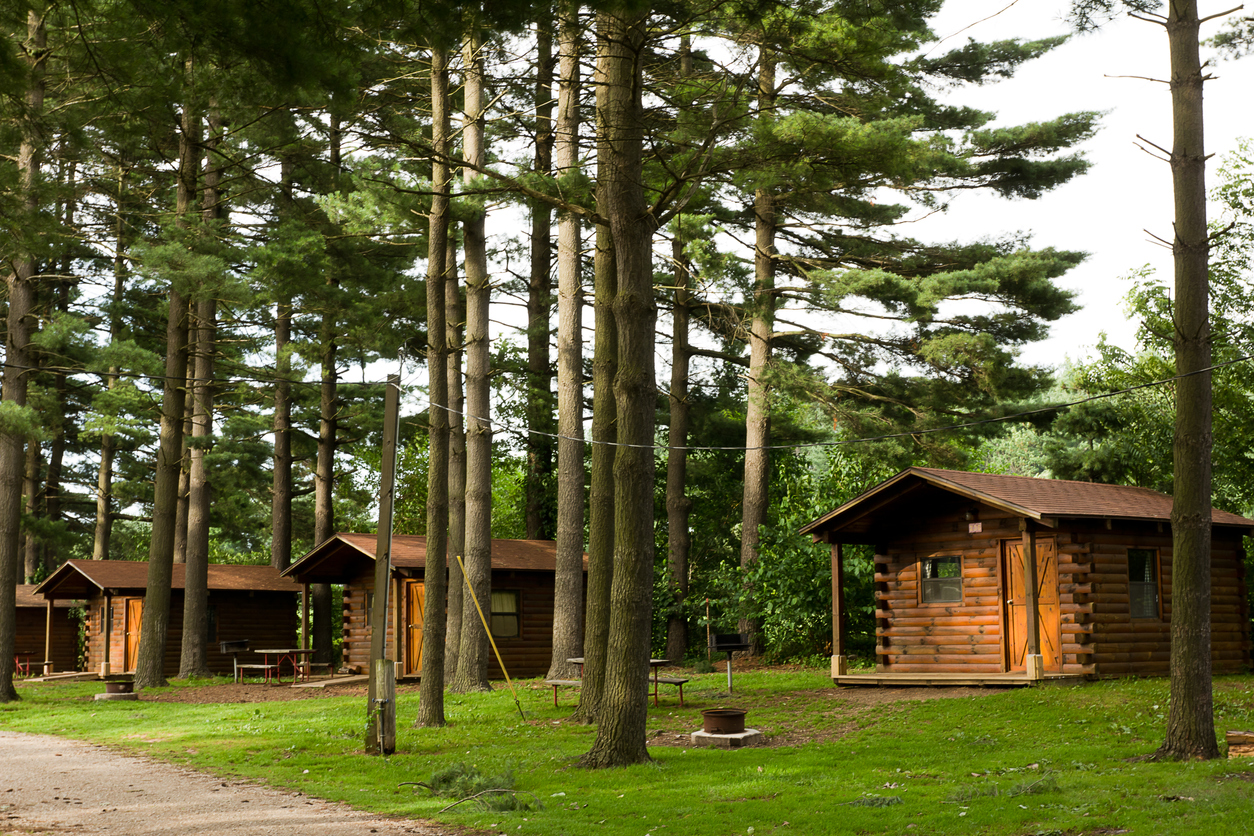 Are You Cabin Ready for Camp Season?
Spring is here, which means camp season is right around the corner. As you prepare for the new season, remember that worn out furnishings, such as camp mattresses, bunk beds, or mattress covers can lead to serious issues like bed bug infestations or bodily harm to campers. It's important to keep furnishings updated and in proper, working condition to keep your campers safe. Consider the following as you get cabin ready for camp season:
Camp Mattresses
Camp mattresses are an essential part of being cabin ready. When mattresses become ripped, they can become a breeding ground for bed bugs so it's important to ensure your camp mattresses are in good condition. When updating your camp mattresses, many variables should be considered, such as:
Waterproof & Fluid Resistant Cover:

Purchasing a mattress with a waterproof cover is extremely important. Waterproof and fluid resistant mattress covers protect your mattresses from bedwetting accidents, spills, moisture, mildew, and more.

Meets U.S. Fire Codes:

Fire codes vary from state to state but it is important to choose a mattress company that prioritizes meeting fire codes.

Inverted Seams:

To protect your camps and campers from bed bug infestations, make sure to purchase a mattress that has inverted seams. 

Hypo-allergenic:

Young and older campers and camp counselors alike often have allergies and skin sensitivities to certain chemicals and materials. Purchasing a hypoallergenic mattress will protect your sensitive campers from allergic reactions.

Durability:

You'll want to choose a mattress that will last through multiple camp seasons. Foam mattresses should include a high density foam constructed in a single piece. Mattresses should also include a durable cover to protect your mattress for many years.
MedMattress.com features a variety of affordable and durable foam, fiber-core, and innerspring camp mattresses that adhere to Federal Fire Code 16 CFR Part 1633, and are waterproof, anti-bacterial, hypo-allergenic, and bed-bug resistant. 
 For more information on choosing the right mattresses for your camp, read our "Guide to Camp Mattresses"
Camp Mattress Covers
Mattress covers extend the life cycle of your mattress by providing an extra barrier between the sleeper and the mattress to protect the mattress core. However, if not properly maintained, mattress covers can begin to crack. Cracks in mattress covers collect and harbor bacteria which can work its way into the mattress core. It's important to replace mattress covers at the first sign of wear and tear to prolong the lifespan of your mattress and avoid damage to the mattress core.
Mattress covers also protect ripped mattresses from bed bugs. If the mattress has not been infested with bed bugs and the foam, innerspring, or fiber-core still has integrity, you can simply replace the mattress cover to continue prolonging the life of your mattress.
MedMattress.com offers vinyl mattress covers and nylon mattress covers. Both vinyl and nylon covers are fluid-resistant, anti-microbial, anti-fungal, stain-proof and bed bug resistant. Because of their increased durability, vinyl mattress covers are typically better suited for higher volume camps and camps with younger kids. Compared to vinyl covers, nylon mattress covers tend to be more comfortable and slightly cooler, making them more preferable for camps with older residents.
For more information about mattress covers, read our blog post "The Significance of a Mattress Cover"
Camp Beds
Old bunk beds are a safety hazard to campers. If a bunk bed has old, faulty side rails the risk of injury for a camper greatly increases. Broken bunk bed parts can lead to lacerations, which is the most common injury. Keeping your camp furnishings updated keeps your campers safe and your facility bed bug free.
The largest factor when updating camp beds is choosing between the material: Metal or Wood. 
Metal Bunk Beds: Bed bug resistant and popular due to their increased durability. Many models come in adjustable forms to allow for numerous configuration options, such as the ability to convert into single beds. We recommend our Adjustable Bunk Bed and our Square Tube Bunk Bed for space saving solutions. Metal bunk beds can last 30+ years and require minimal upkeep, making them a good investment. 
Wooden Bunk Beds: Popular due to their traditional, rustic look. High quality wooden bunk beds tend to be sturdier than metal bunk beds. However, wood is more pliable than metal and more vulnerable to bed bugs and damage from moisture. Most wooden bunk beds are not available in adjustable/stackable forms but our Ford Wooden Bunk Bed and McKinley Wooden Bunk Bed with Side Ladder are adjustable and have the capability to be split into two (2) twin size beds. Wooden bunk beds tend to have a lifespan of 5-7 years.
To learn more about metal and wooden bunk beds, read our "Battle of the Bunk Beds" blog post
Final Thoughts
When it comes time to update your cabins, MedMattress has exactly what you need. From mattresses to furnishings, the MedMattress team is here to balance cost and functionality in order to find the best products for their facilities. For more information, reach out to a MedMattress expert at 877-593-6011 or Info@MedMattress.com.