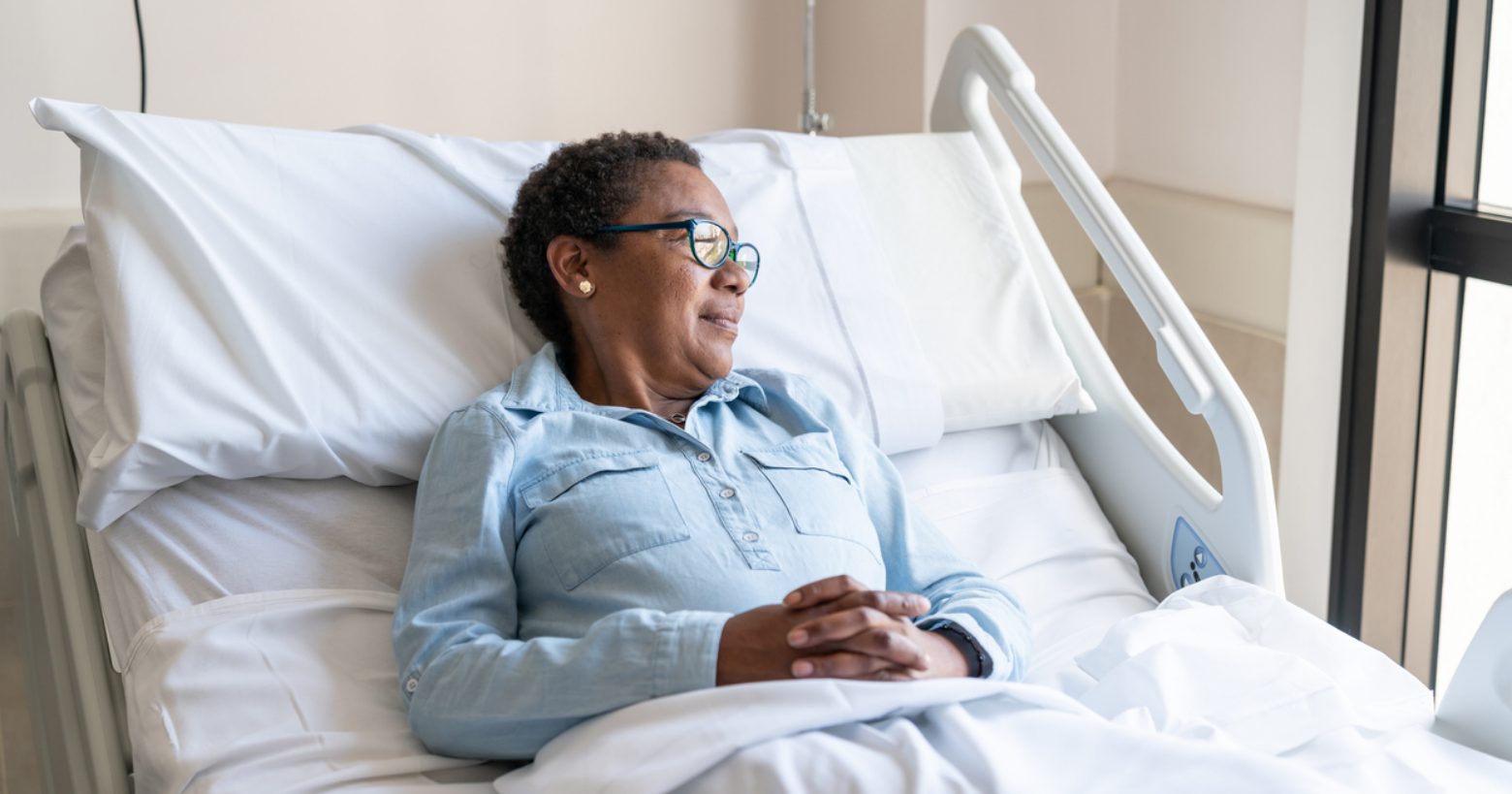 How Support Surfaces Can Help Prevent Pressure Injuries Throughout Your Facility
Pressure ulcers, also known as pressure sores or bedsores, occur when an area of skin is either under a large amount of pressure in a short period of time or less pressure over a longer period of time (4). These types of pressure injuries cause skin breakdown as well as effects to the underlying tissue. The added pressure disrupts blood flow, leaving the afflicted area(s) of skin without blood supply. An ulcer/sore will form from this lack of oxygen and nutrients and can range in level of severity. In less severe cases, ulcers can be characterized by patches of discolored skin, but can progress to severe open wounds exposing bone and/or muscle tissue. Oftentimes, pressure ulcers are not found until they reach this late stage of progression, which increases the chance of sepsis and other hospital-acquired infections, making it crucial to prevent pressure injuries with a high-quality hospital mattress or medical mattress.
In addition to the potential deadly harm to patients, pressure ulcers present a clinical challenge to nurses/clinicians and are also extremely costly to treat; as of 2019, the U.S spent roughly $26.8 billion a year on treatment costs for pressure ulcers (3). It's vital to have multidisciplinary collaboration to ensure best practices in pressure injury prevention across all settings for the well-being of patients as well as keeping costs under control. Continue reading to learn more about pressure injury prevention through quality support surfaces and the importance of sustaining these prevention practices throughout your facility. 
Who is at Risk? 
Since pressure injuries occur from prolonged pressure disrupting blood flow to a skin area, those who are limited in mobility and/or have injuries, diseases or conditions that affect mobility and blood flow are at risk for developing ulcers. For example, the fatty deposits that form inside blood vessels in those with Type II Diabetes cause the vessels to narrow and harden, decreasing blood flow. Other conditions that make it difficult to move or cause one to be confined to a bed or chair for a long period of time increase the risk as well. This risk becomes even greater when one is not turned or positioned correctly, prolonging the time they're in the same spot and not distributing pressure. Being positioned incorrectly may also cause shear, when two surfaces move in the opposite direction (2), which is another primary contributing factor for bedsores. These types of high-risk scenarios can occur throughout your facility, ranging from patients being confined to their hospital beds to hard surfaces during transportation. Ensuring your facility is equipped with supportive medical mattresses can help mitigate the risk of pressure injuries developing and worsening. 
Pressure Injury Prevention & Skin Breakdown 
One way to help prevent pressure injuries and skin breakdown is to outfit your facility with quality support surfaces, including a proper medical bed mattress. Designed to align with the Braden Scale, the MedMattress Care Med-Surg Mattress collection provides sleep solutions for any patient's risk level and every hospital bed. By curating a line of hospital bed mattresses tailored around ulcer risk, MedMattress provides optimal patient support and comfort while at a fraction of the cost of an OEM mattress. The Care line of pressure redistribution mattresses, along with all MedMattress foam mattresses, are created with CertiPUR-US® certified foam to ensure the highest quality pressure relief mattress for hospital beds. From the single-layer, channel cut foam in the Care Hospital Bed Mattress to the four-layer, gel memory foam core in the Bari Ultra Care Hospital Bed Mattress, MedMattress delivers a variety of options designed with comfort and support in mind for patients of all size and risk levels. 
Pressure injuries and skin breakdown are not limited to just a hospital bed, therefore making sure your facility has supportive surfaces throughout is vital in regards to minimizing the risk of ulcers/sores. MedMattress offers stretcher pads and gurney mattresses designed to be durable and comfortable while helping prevent any skin breakdown sustained while being transported. Depending on a patient's needs, MedMattress offers both budget friendly stretcher pads with standard foam that will provide the patient with a comfortable place to rest, and premium stretcher pads with pressure redistribution foam which is intended to reduce the risk of bedsores.
Key Takeaway
Ensuring patient safety and minimizing risk for pressure injuries should remain a top priority for healthcare facilities. MedMattress is here to help facilities aid in pressure injury prevention with the largest selection of Med-Surg and Pressure Redistribution Medical Mattresses. With quality support surface options available to fit every risk level, MedMattress delivers a solution for a variety of patient needs. If you need help selecting a med-surg mattress, please feel free to contact us by phone at (877) 593-6011 or email info@medmattress.com. Custom and additional sizes are available upon request or view our extended product line at MedMattress.com. 
References: 
DeMuro et al., (n.d.) Pressure Injuries. Cedars Sinai. https://www.cedars-sinai.org/health-library/diseases-and-conditions/p/bedsores.html 
Mayo Clinic Staff. (2022, April 19). Bedsores (pressure ulcers). Mayo Clinic. https://www.mayoclinic.org/diseases-conditions/bed-sores/symptoms-causes/syc-20355893#:~:text=Bedsores%20%E2%80%94%20also%20called%20pressure%20ulcers,%2C%20ankles%2C%20hips%20and%20tailbone.
Morse, S. (2019, October 10). Pressure ulcers cost the health system $26.8 billion a year. Healthcare Finance. https://www.healthcarefinancenews.com/news/pressure-ulcers-cost-health-system-268-billion-year#:~:text=Nationally%2C%20the%20U.S.%20spends%20about,a%20care%20facility%2C%20Burns%20said. 
NHS 24. (2023, February 22). Pressure Ulcers. NHS Inform. https://www.nhsinform.scot/illnesses-and-conditions/skin-hair-and-nails/pressure-ulcers#:~:text=Pressure%20ulcers%20are%20an%20injury,%22%20or%20%22pressure%20sores%22.