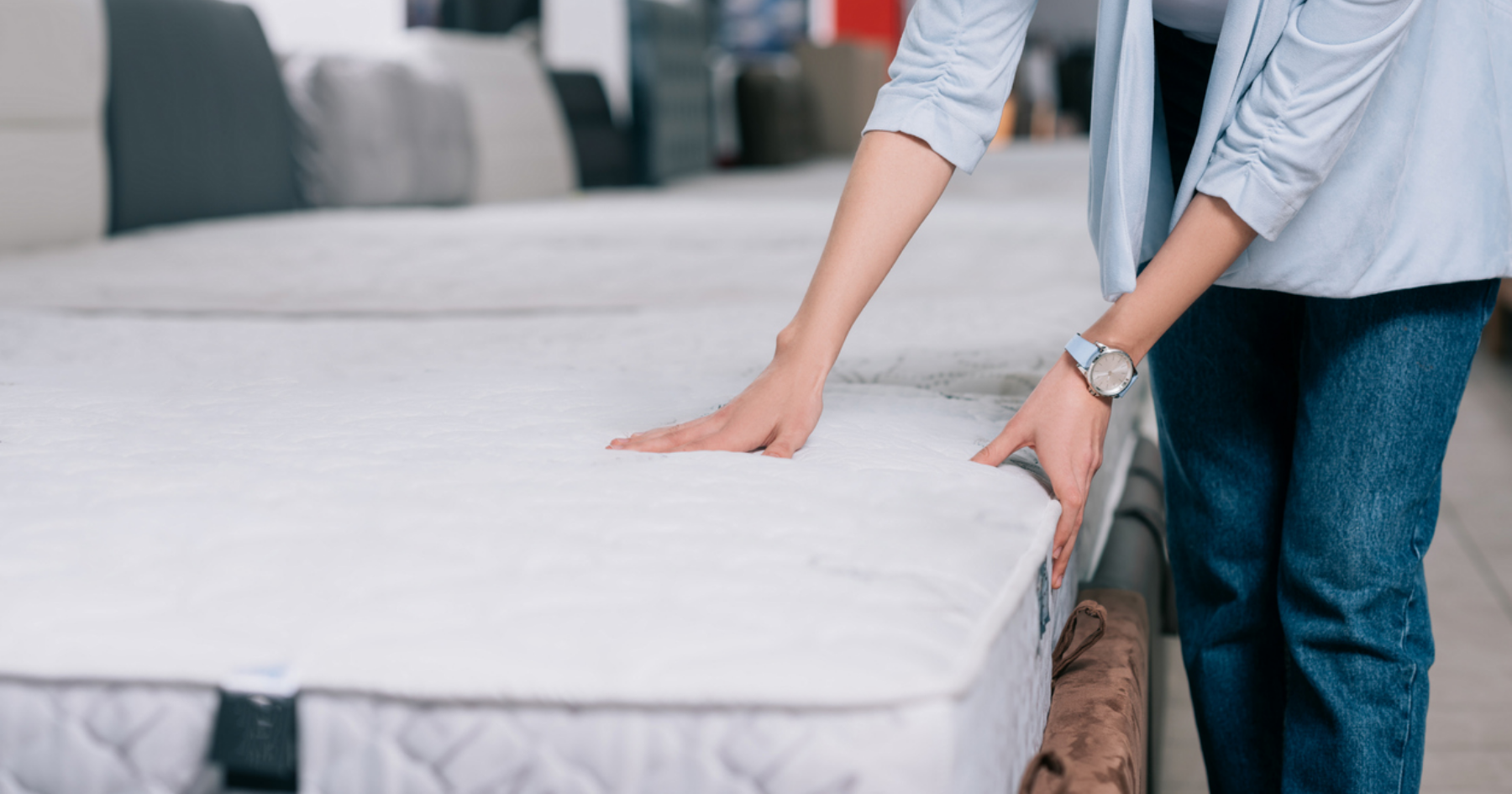 Rest for Success: When to Bid Adieu to Your Old Mattress
We spend about a third of our lives in bed, and the quality of our sleep directly impacts our overall well-being. One often overlooked factor in achieving a good night's sleep is the condition of our mattress. As the years go by, our faithful mattresses endure a lot—but when is it time to say goodbye to your old mattress and usher in a new era of sleep? The lifespan of a mattress can vary depending on factors such as the type of mattress, its quality, usage, and maintenance. Here are some general guidelines to help you determine when you might need to replace your mattress as well as some replacement options from MedMattress. 
Age of Mattress: 
Most mattresses have a lifespan of around 7 to 10 years. However, this is not a definitive measurement since this can vary depending on the quality of the mattress and how well it's been cared for over the years; some high-quality mattresses can last longer, while others might need replacing sooner. Nonetheless, if your mattress is older than 10 years, it's a good idea to start considering a replacement. Whether you're looking for a home healthcare, residential or recreational mattress, MedMattress has you covered with durable, cost-effective and comfortable options for a variety of environments. 
Comfort & Support: 
If you notice that your mattress is becoming less comfortable and supportive, it's a sign that the mattress is nearing the end of its useful life. Over time, mattresses can develop sagging, lumps or uneven surfaces that may cause you to roll to the middle of the bed or wake up with aches and pains. An uncomfortable mattress can lead to poor sleep quality and discomfort that negatively impacts your health and well-being. 
Wear & Tear on Mattress: 
Visible signs of wear and tear, like fraying edges, unraveling seams, protruding coils or broken springs, indicate that the mattress is no longer providing the necessary structural integrity for a good night's sleep. If you notice visible indentations or impressions in the mattress where you sleep, it's a sign that the materials are breaking down. These issues not only affect your comfort but also pose a risk to your health as it means you are not getting the necessary support your body needs. 
Allergies, Irritations & Hygiene: 
Over time, mattresses can accumulate allergens, dust mites and other irritants that can negatively impact indoor air quality and your health. If you find that cleaning your mattress doesn't alleviate these issues and you notice an increase in allergy symptoms or respiratory issues, it could be a signal that your mattress needs to be replaced. Newer mattress technologies often come with hypoallergenic features, promoting a healthier sleep environment. MedMattress's Veri Mattresses all feature a vinyl or nylon cover that is fluid resistant, bed bug proof, antibacterial, antifungal, antimicrobial, mold resistant, odor resistant, stain resistant and hypoallergenic, making them a great option for home or recreational use!  
Changes in Lifestyle, Body or Health: 
Life changes and so do our sleep needs—if you've undergone significant lifestyle changes, such as weight gain or loss, marriage or pregnancy since you purchased your mattress, it may no longer be suitable for your new requirements. Another instance would be if one has developed specific health conditions that require a different type of mattress for the proper support, comfort and pressure redistribution. MedMattress offers specialized mattresses created to treat or prevent the development of bedsores since being confined to bed due to health reasons can put one at higher risk of pressure injuries. Investing in a mattress that accommodates these changes ensures a better night's sleep and overall health.
Quality & Material of Mattress: 
High-quality mattresses tend to last longer than lower-quality ones. If you invested in a high-quality mattress, it might have a longer lifespan than the average. Material also plays a part in mattress longevity–research shows that latex mattresses tend to have the longest lifespan, followed by those created with higher-density memory foam or polyfoam. Lower-density mattresses and hybrid models tend to wear and tear quicker than their high-density memory foam and latex counterparts. MedMattress foam mattresses are constructed with one piece of hand-crafted 1.5 Density CertiPUR-US® certified Polyurethane Foam to increase the durability and lifespan of your mattress as well as support your back and hips!
Key Takeaways: 
Your mattress plays a crucial role in your daily life, impacting your physical health, mental well-being and overall productivity. Paying attention to the combination of factors like signs of wear and tear, age, comfort level, sleep quality and changes in your life can guide you in determining when it's time to bid farewell to your old mattress and embrace the comfort and support of a new one. Remember, investing in quality sleep is an investment in your quality of life! For any questions on MedMattress products, reach out to an expert at Info@MedMattress.com.