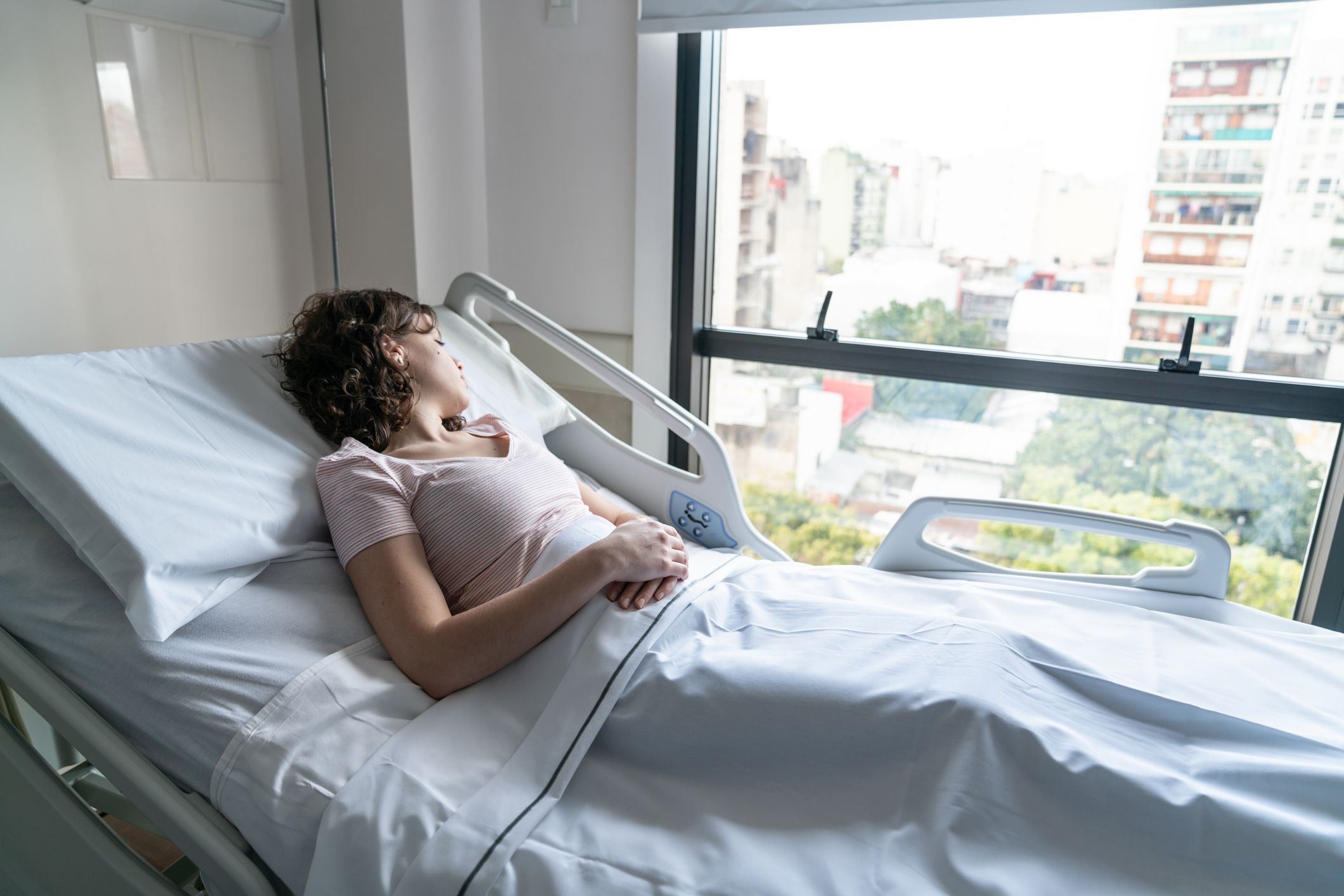 Preventing Pressure Injuries in Behavioral Health Settings
Even though decubitus ulcers are less common in behavioral health units than in other hospital areas, they can develop quickly in patients with mental illness. With relevant knowledge, however, clinicians can help prevent the development of pressure injuries in behavioral health settings. This article will describe risk factors for skin breakdown in psychiatric patients and how therapeutic support surfaces can help prevent them from developing decubitus ulcers.
Risk Factor for Skin Breakdown
A number of intrinsic risk factors place mentally ill individuals at greater risk of pressure injuries, including poor nutrition, substance abuse, and incontinence. Additionally, most antipsychotic medications cause increased appetite and weight gain along with impaired glucose metabolism. This commonly leads to the development of obesity and diabetes, both of which are independent risk factors for skin breakdown. In particular, patients with diabetic neuropathy may not notice constant pressure on their tissues and thus not feel the need to shift positions. Likewise, peripheral vascular disease from chronically elevated blood glucose levels further compromises perfusion of vulnerable skin areas (1,2,3).  Finally, restraints significantly increase the risk for pressure injuries even though they are used to protect patients and caregivers from violent behaviors (4,5).
Mattress Requirements for Behavioral Health Settings
Behavioral health facilities have unique mattress safety requirements to protect patients and caregivers from injury. In particular, they must be ligature-resistant to prevent self-harm or loss of life when 1:1 observation is not possible. Patients must not be able to use any part of the mattress to create a loop or noose that could be placed around the neck (4). For this reason, alternating pressure or low air loss mattress systems are not safe options for patients with skin breakdown. Multi-density solid foam mattresses are a safer option to provide comfort, support, and pressure redistribution (6,7). The mattress cover must completely encase the foam core without any exposed seams or zippers. The cover material must also be sufficiently durable to provide protection against fluids, biting, chewing, or scratching.  
MedMattress Seclusion Mattresses
MedMattress offers a selection of foam mattresses with sealed seams for behavioral health settings: 
Seclusion

mattresses have a single layer of symmetrical

CertiPUR-US®

certified

foam and are suitable for patients who are at low risk of skin breakdown or self harm. They have a healthcare grade vinyl cover with inverted, zipperless seams. 

Seclusion Comfort

mattresses combine three layers of

CertiPUR-US®

foam to provide a comfortable, safe sleep surface for patients who are at higher risk. Additional features include a Vynmed™ cover with ultrasonically sealed seams and a FirmEdge™ passive restraint system. 

Seclusion Ultra

mattresses also have three layers of

CertiPUR-US®

foam, the Vynmed cover and FirmEdge system.  However, the top layer is upgraded to cool-gel memory foam to draw heat away from the skin for maximum comfort. 
All MedMattress behavioral health mattresses are antibacterial, stain-resistant, and latex free. They also have built-in fire barrier layers and are compliant with CFR 1633 flammability standards for maximum safety. 
Key Takeaway
Simply put, patient safety is the number one priority in behavioral health settings. Staff must balance the patient's risk for self-harm with the potential for skin breakdown. MedMattress seclusion mattresses fulfill both of these requirements with high quality foam cores and durable, zipperless covers. They provide support and comfort for patients at risk of skin breakdown as part of a ligature-resistant care environment. The MedMattress team is ready to help behavioral health facilities balance cost and functionality while protecting their patients from pressure injuries. 
References
Dayabandara, M., Hanwella, R., Ratnatunga, S., Seneviratne, S., … de Silva, V. (2017). Antipsychotic-associated weight gain: Management strategies and impact on treatment adherence.

Neuropsychiatric Disease and Treatment

, 13,

2231-2241.   

Liang, M., Chen, Q., Zhang, Y., He, L., & Li, L. (2017).  Impact of diabetes on the risk of bedsore in patients undergoing surgery: an updated quantitative analysis of cohort studies.

Oncotarget, 8

(9), 14516-14524. 

Continence Foundation of Australia. (2021).

How mental health can increase incontinence

. Retrieved from

https://www.continence.org.au/who-it-affects/medical-conditions/mental-health

 

Whyte, S. (2010). Preventing pressure damage in patients with mental health problems. 

Wound Essentials, 5

, 21-31.

Ye, J., Wang, C., Xiao, A., … Zhang, Y.  (2019). Physical restraint in mental health nursing: A concept analysis.

International Journal of Nursing Science, 6

(3), 343-348.

Cullum, N., McInnes, E., Bell-Syer, S., & Legood, R. (2015). Support surfaces for pressure ulcer prevention.

Cochrane Database of Systematic Reviews, 9

, CD001735.
Kirman, C. (2020). Pressure injuries (Pressure ulcers) and wound care treatment & management. Retrieved from https://emedicine.medscape.com/article/190115-treatment#d1