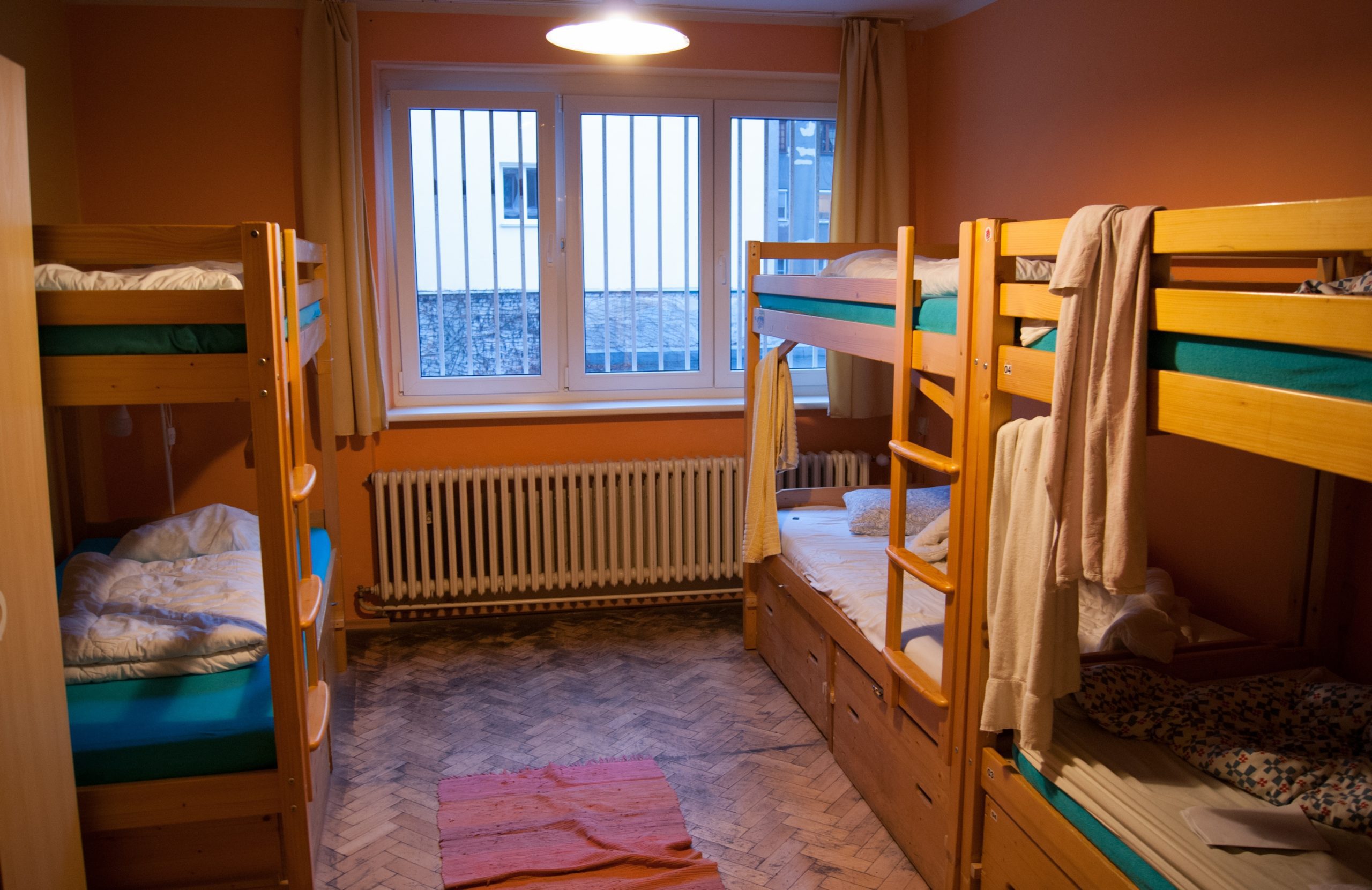 Bunk Bed Related Injuries: Scary Statistics, and Pointers on Prevention
Almost everyone sleeps in a bunk bed at some point.  From summer camps to college dorms, it's practically a rite of passage.
But if you aren't careful, you might not be getting a safe night's sleep.  Did you know…
1. Bunk bed related injuries are common
There are 36,000 reported bunk bed related injuries per year among youth up to age 21. Thankfully, this is down from the average bunk bed injury rate from 1990 to 2005, which saw over 38,000 kids in the ER for bunk bed related injuries each year.  But injuries are also likely under-reported, since the only data available is from emergency room visits.  Children who don't go to the hospital remain unaccounted for.
2. Almost half of all bunk-bed related injuries occur in children under 6
This is especially disturbing because organizations like the Nationwide Children's Hospital—and common sense!—say that children this young should not be allowed to sleep on the top bunk, or play on the ladder where they could easily fall.
Speaking of:
3. Falls are the #1 cause of bunk bed related injuries
In fact, nearly three quarters of children who fall from bunk beds sustain injuries.
4. Bunk bed related injuries are serious business
Most bunk bed related injuries involve the head and neck. (Perhaps not surprisingly, 10% of children who suffer bunk bed related injuries end up with concussions.)  The most common types of bunk bed related injuries include lacerations (30% incidence), contusions/abrasions (25% incidence) and fractures (20% incidence).  But some children suffer much worse.
Take Clark Jacobs, for example.  In 2015, Clark fell out of his 7" high, siderail-less loft bed while studying at Georgia Tech University.  The accident resulted in a large skull fracture and bleeding in Clark's brain, leaving him in a coma for three months.  After regaining consciousness, Clark had to relearn how to walk, talk, and swallow.  Even today, years and lots of physical therapy later, Clark still faces physical challenges.
Unfortunately, Clark's story isn't as unique as you might think.
5. After young children, 18 to 21-year-olds experience the most bunk bed related injuries
Fledgling adults experience injuries with twice the frequency of teens 14 to 17 years of age. In large part, researchers attribute this jump in injuries to a jump in bunk bed use in college dorms.
But the increase in bunk beds use doesn't equate to an increase in bunk bed safety.
6. The US Consumer Product Safety Commission standards requiring top bunks to have guard rails don't apply to college dorms
Combined with the alcohol and recreational drug use common in college, the results can be disastrous. And even when colleges supply beds with railings, students don't always set up and decorate their beds in safe ways.  Says Tracy Mehan, a researcher at the Center for Injury Research and Policy of The Research Institute, "I see a lot of boards on Pinterest about how to decorate your dorm room, but you have to be careful about that because a lot of their recommendations don't actually meet the safety standards required by the Consumer Product Safety Commission."
The Takeaways
Now that we've scared the daylights out of you, let's talk prevention.  Bunk beds can be safe places to sleep, as long as they follow certain guidelines:
Safe college and children's bunk beds have siderails on both sides of the top bunk.
Siderails should measure 5" or more above the top of the mattress, to keep sleepers from rolling off.
Any gaps in the siderails should be 3.5" or smaller to prevent accidental strangulation.
Of course, we don't expect you to whip out a ruler whenever you turn in for the night!  Just remember to always choose a bunk bed with tall siderails up top.  Otherwise, you may want to stick to the bottom bunk.
If you're looking to purchase safe bunk beds for your children, camp, or residence hall, DiaMedical USA offers bunk beds with siderails designed to meet consumer safety specifications.  Learn more and order here or here!