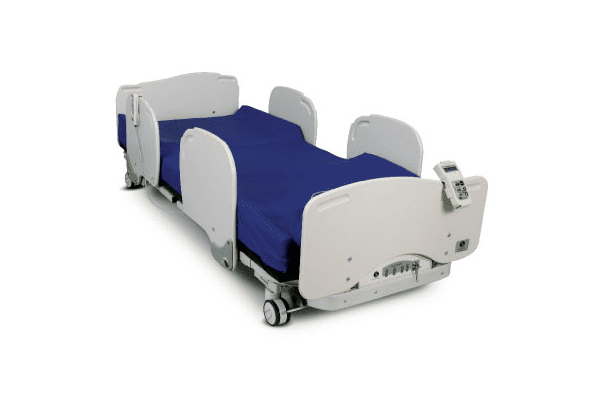 While mental health mattresses were previously only being utilized in psychiatric hospitals/behavioral health facilities, today they are making their way into residential family homes. While there are consistent safety regulations for all medical grade mattresses, mental health (behavioral health) mattresses require a few more precautionary details that all shoppers need to look out for. Here are our top 6 guidelines for the do's and don'ts of buying mental health mattresses:
The Do's
Purchase a mattress that has inverted seams. This will significantly reduce the ability to rip/tear mattresses at the seam. Inverted seams are also extremely beneficial for protection against bed bugs.
Look out for covers that are low friction to allow for easy patient transports. Also be aware of anti-static and abrasion resistant materials to further enhance patient comfort.
Purchase a mental health mattress that has the FirmEdge passive restraint system. The FirmEdge passive restraint system consists of a 3-wide ultra-firm foam added for protection that is located on both sides of the mattress.
The Don'ts
Don't purchase a mattress unless you know for certain that it is stain resistant and fluid proof. A reliable cover on a behavioral health mattress that is frequently used is called Vynmed. Vynmed, or any high quality Vinyl, will allow for easy cleaning maintenance, and provide durable protection against biting, chewing, and/or scratching.
Don't purchase a mattress with zippers or buttons, as they can pose a safety risk. Your mental health mattress should come with a fixed on cover
Don't purchase a mattress that isn't anti-microbial, anti-fungal, and non-allergenic.
Once you have found a great mattress that meets all the criteria above, it is time to decipher the size. Specifically, in the psychiatric hospital setting, the most popular sizes for mental health (behavioral health) mattresses are: 35'' x 80'' x 6'' and 35'' x 84'' x 6''. These dimensions are the most frequently occurring on a low hospital bed or a platform bed that is designed for the additional safety and seclusion features. While shopping for mattresses that meet all of the safety standards may feel overwhelming, the price of the mattress should not! You can expect a high quality mental health (behavioral health) mattress to be reasonably priced around $350.00 for the popular sizes provided above.