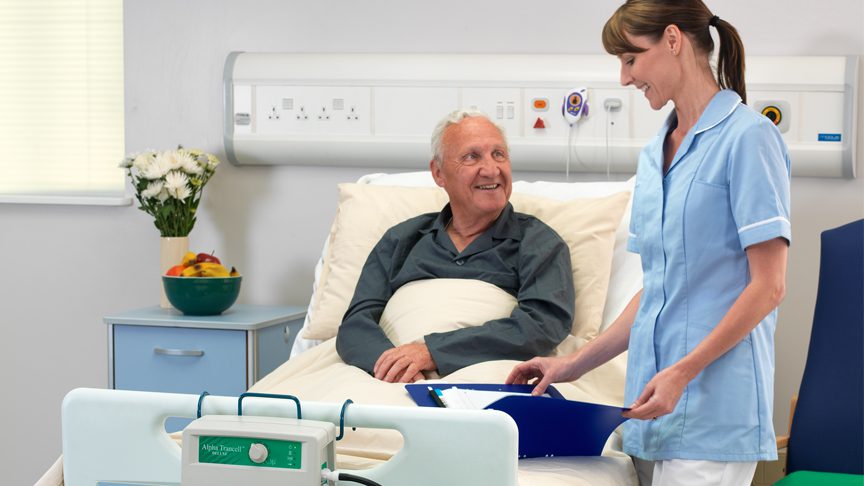 6 Essential Features of Long-Term Care Mattresses:
With the aging population ever increasing it's prudent to consider the requirements of a reliable long-term care mattress. This is especially important because the elderly are often prone to bedsores and other complications resulting from nights slept on a subpar mattress.
Lower Base Height of Bed: It is important to choose a mattress that isn't too thick. The increased height could make it more difficult for seniors to get in and out of their long-term care bed, which could increase the risk of falls.
Retains Shape: The best mattresses for seniors are ones that retain their shape and aren't too soft which can make it difficult for seniors to get in and out of the bed safely. A mattress that retains its shape has the added benefit of soothing muscles and aching joints.
Stays Cool: Patient recovery and happiness is greatly increased when the mattresses they sleep on keeps them cool, dry and comfortable. Our foam mattresses use a top layer of Lura-Quilt foam that keeps the skin cool and dry through rapid heat dissipation.
Bed Sore Prevention: Our foam mattresses are made from a pressure relieving material that conforms to the body to reduce pressure points. There is also a 30 degree slope in the heel section that redistributes pressure.
Breathable Mattress: Foam mattresses with an open cell structure allow air to flow freely within the mattresses. This keeps the mattress cool by pulling excess heat and moisture away from the body. The open cell structure used in our MedPrevention Mattresses also reduces pressure sores, offers additional support, eliminates static fatigue and provides less cradling.
Bacteria Resistance: Although a frequently overlooked feature, bacterial resistance is an important requirement. Long-term care patients are more prone than the general population to the dangers of an infection. Our MedPrevention Mattress is made with an antimicrobial and anti-bacterial foam core as well as a cover that is anti-microbial and anti-fungal.