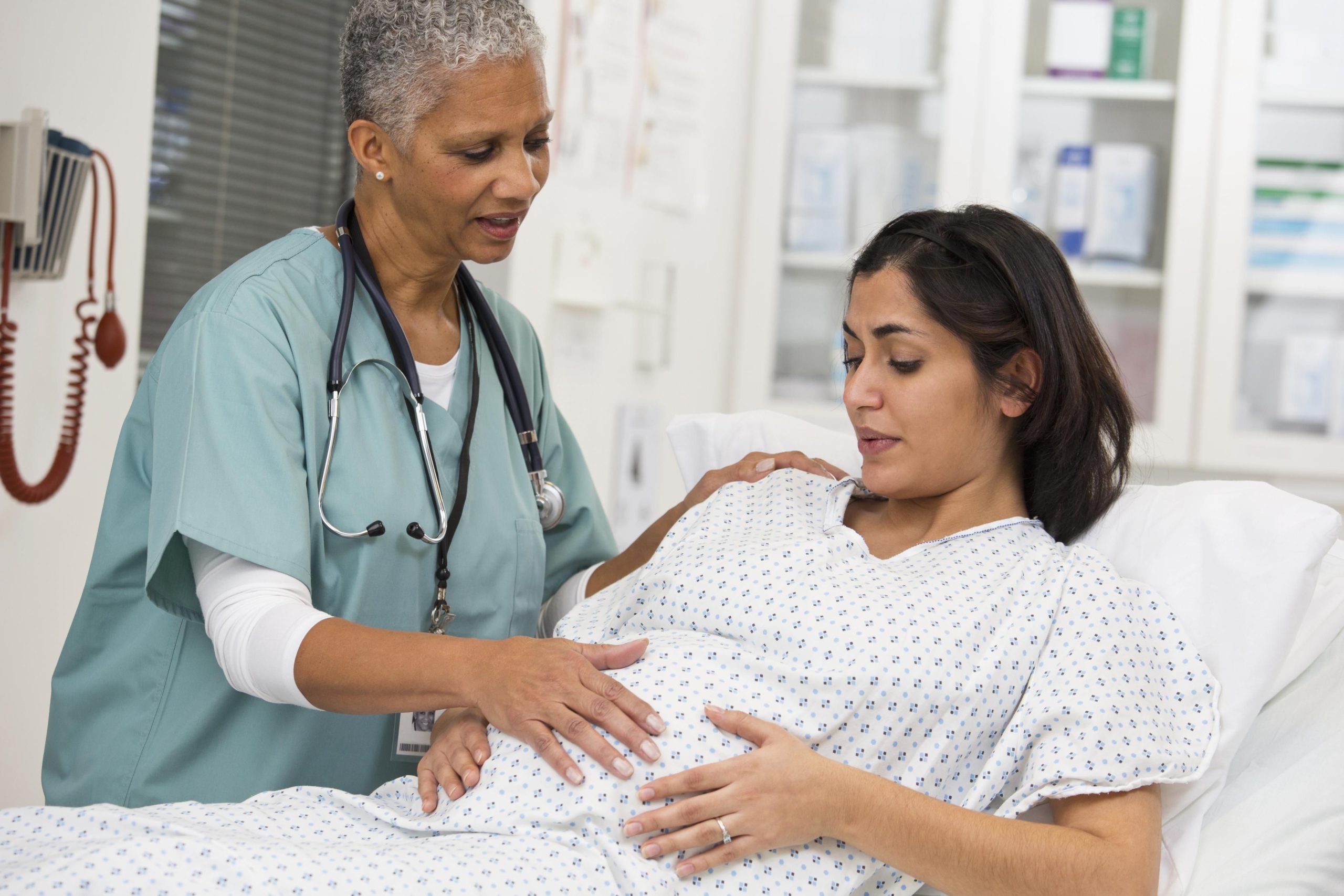 Therapeutic Support Surfaces in the Maternity Unit
Even though pressure sores are less common in maternity units than in other hospital areas, they can develop quickly in women during labor. For new mothers, this skin breakdown is a distressing complication. With relevant knowledge, however, clinicians can help prevent the development of pressure sores in the maternity setting. This article will describe risk factors for maternal pressure ulcers and how therapeutic support surfaces can help prevent the development of decubitus ulcers in obstetrical patients. 
Maternal Risks for Pressure Ulcer Development 
Midwives, obstetricians and nursing staff must include guidelines for prevention of pressure injuries in all maternity units. Epidural analgesia, prolonged labor, obesity, and immobility are the primary risk factors for decubitus ulcer development (1,2,3).  In particular, epidural anesthesia causes loss of sensation and a degree of motor block so the woman is less able to reposition her body in bed. In addition, the sacral area is at higher risk when the patient is placed in the semi-recumbent position with the head of the bed elevated. The enlarged uterus adds to the problem by increasing the pressure on the mother's pelvis. Shear, friction and constant exposure to moisture further increase the risk of pressure sores (3). 
Preventing Decubitus Ulcers in Laboring Mothers
Simple measures to help prevent pressure sores include removing wet bed linens, frequently repositioning patients, and upgrading standard mattresses to multi-density foam mattresses.  MedMattress birthing bed mattresses feature three layers of CertiPUR-US® foam that provide a comfortable, protective surface during labor and delivery. The top layer is made from cool-gel memory foam that absorbs heat and draws it away from the skin. The middle layer of soft, conforming foam provides comfort while the bottom high-density base foam layer supports the body. The foam layers work together to gently immerse the patient's body for optimal pressure redistribution and skin protection. The foam core is completely surrounded by a durable waterproof cover that is antibacterial, antifungal, non-allergenic and latex free. A thermally sealed secondary fluid barrier ensures that the inner foam core remains dry and sanitary if the outer cover is compromised. Medical grade attachment straps with stainless steel snaps securely attach each section to the bed to help prevent shear injuries.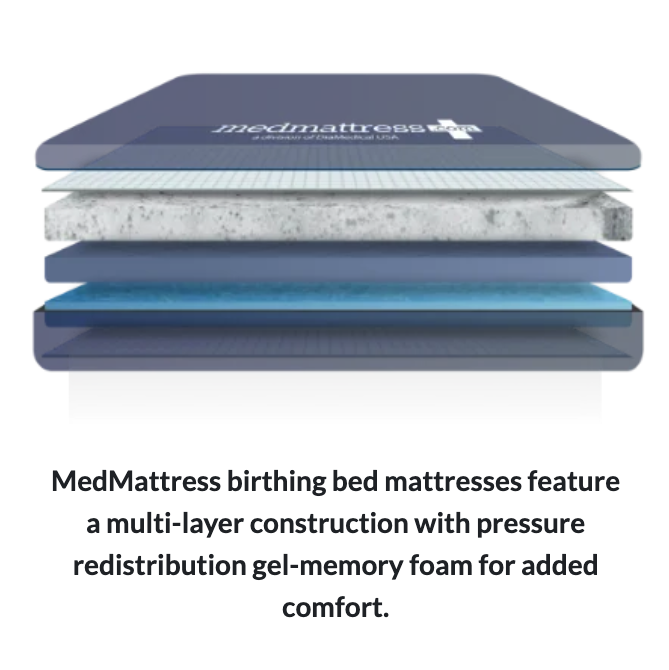 Conclusion
Pressure ulcers are a risk in the maternity unit even though they develop less frequently than in other areas of the hospital. Laboring mothers who have received epidural anesthesia are at particularly high risk for skin breakdown.  A simple, cost-effective method to prevent pressure sores in this patient population is to utilize pressure relieving mattresses on all birthing beds.  MedMattress birthing bed mattresses feature layers of high and low density foam that gently support the mother's body, dissipate heat and promote blood circulation. MedMattress offers the largest selection of labor and delivery mattresses as well as custom sizing for any birthing bed mattress, stretcher pad or stirrup cushions.    
References
Armstrong, L., Stevenson, K., & Hignett, R. (2013).  Pressure sores in labouring women: A national OAA approved survey.

International Journal of Obstetric Anesthesia, 22

. 

Guerby, P., Guyard-Boileau, B., & Parant, O. (2019). Risk of pressure ulcers in maternity units.

American Journal of Obstetrics & Gynecology, 22(1)

, 78.   

Hughes, C. (2001).

Is there risk of pressure damage after epidural anesthesia?

  Retrieved from http://www.worldwidewounds.com/2001/september/Hughes/Obstetric-Care-and-Pressure-Damage.html