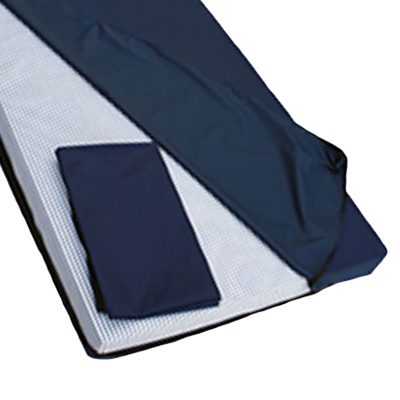 FDA Cautions for Inspection on Healthcare Mattress Covers
The FDA has brought recent attention to the importance of frequent examination and replacement of medical bed mattress covers for healthcare professionals. With over 458 reports received in the past two years by the FDA, the concern of increased infection risk in hospital beds is being addressed, which is why an inspection on healthcare mattress covers is important.
While mattress covers present a great cost-effective solution for extending the lifespan of a mattress, they also have a lifespan that requires inspection equally. Even with covers being fluid proof or fluid resistant, extensive use and sanitation routines will eventually lead to covers wearing out. For those who frequently sanitize with bleach products, the risk of fabric break down is even higher and should be monitored accordingly.
Healthcare providers are instructed to routinely remove the covers and thoroughly inspect the inside surface and monitor for wet spots. In the event of discovering damaged mattresses, they are instructed to removed and the covers be disinfected as instructed per the manufacturer guidelines. Mattress covers will add years onto the lifespan of a hospital bed mattress and are providing a tremendous savings for healthcare providers who no longer need to replace mattresses every few years.
When buying mattress covers for a healthcare facility, it is important to be sure that the covers are fluid proof, anti-fungal, and have fluid protection flaps at all zipper locations. For staff members who are uncertain of how to properly sanitize the mattress covers, it is best to always contact the manufacturer to ensure the cleaning product will not compromise the integrity of the fabric. If your facility is due for replacing their mattress covers shop our fluid proof covers and order online today!