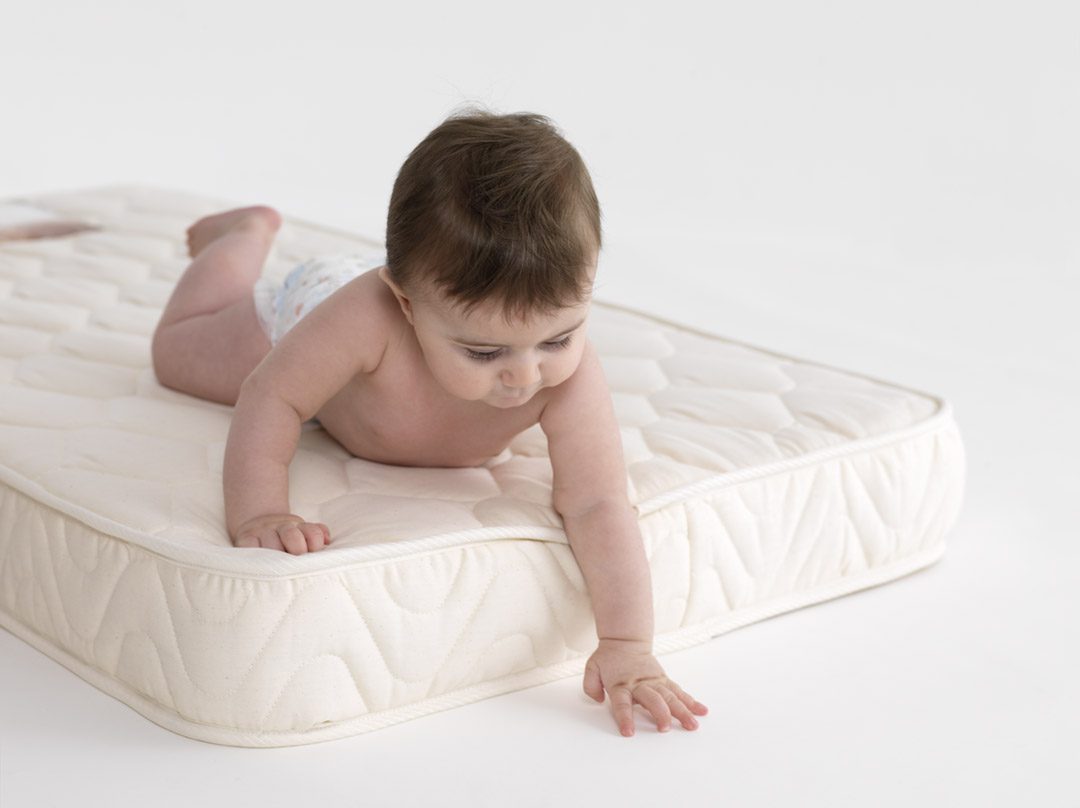 Safety Standards for Crib Mattresses
What safety standards have been implemented to protect against hazards caused by cribs and mattresses for infants to toddlers? With infants sleeping up to eighteen hours a day, parents need to be certain their baby's health and safety are guaranteed.
Hazard Risks:
Gaps between the mattress and the crib increase the risk of the baby getting caught in between and under the mattress. A gap should be no larger than the distance that two fingers allow to fit.
Secondhand crib mattresses are prone to have a higher risk of containing bacteria. This can be best avoided if you know for certain the mattress was not exposed to risky storage, and that there is a removable cover that can be replaced. Additionally, secondhand crib mattresses also run the risk of losing their firmness. An infant is at a higher risk of suffocating if the mattress allows for the infant's head to conform to the mattress.
It is crucial to be overcautious when it comes to the gap between the mattress and the crib, as well as the firmness, to eliminate risk factors for suffocation and Sudden Infant Death Syndrome (SIDS).
Safety Standards:
Innerspring and foam mattresses of high quality are both equally safe and have equal lifespans. The benefits to a foam (polyurethane) mattress over an innerspring are typically relevant to the weight of the mattress. An innerspring mattress of high quality will typically weigh 15-30 lbs., where as a high quality foam mattress will weigh roughly 5-13 lbs. With a foam mattress, the safety standard for density is 1.5 lbs. per cubic foot.
Mattress covers should be tight fitting, fluid proof, and washable. A high quality mattress cover will be puncture-resistant, with either a 2x or 3x laminates that is very thick. The cover should also be made of either natural latex or delicate organic cotton.
Pricing:
Both innerspring and foam mattresses are comparable in price, with an overall range of $50-400. An ideal range to ensure both practicality and safety can be expected around $90-200.
Click here to browse our full line of nursery and pediatric mattresses