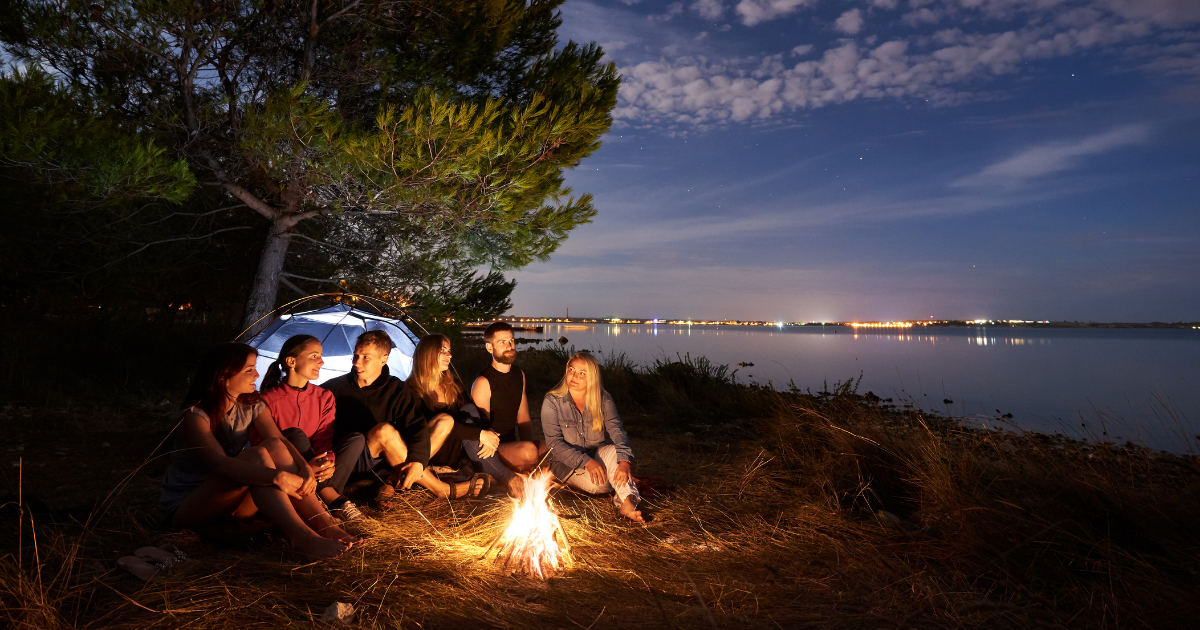 Camping is a cherished activity that allows us to reconnect with nature and escape the hustle and bustle of everyday life. To truly enjoy a restful and revitalizing camping experience, one essential aspect that should never be overlooked is a comfortable mattress. While traditional sleeping arrangements might involve sleeping bags on the hard ground, modern campers are turning to a foam mattress to enhance their outdoor escapades. Continue reading to learn the benefits of foam mattresses for camping and why they are becoming an increasingly popular choice among nature enthusiasts.
Superior Comfort:
A primary advantage of foam mattresses for camping lies in their ability to provide superior comfort, even on rough and uneven terrains. The high-density CertiPUR-US® certified foam in our Veri Mattresses offers excellent support for your body, helping alleviate pressure points and ensuring a good night's sleep. Unlike traditional sleeping pads, foam mattresses contour to your body, adapting to its natural curves and promoting a more restful sleep, regardless of the camping location.
Portability and Lightweight:
Foam mattresses designed for camping are specifically crafted to be lightweight and portable. They are made from lightweight foam materials that can be easily rolled or folded, making them compact and convenient to carry during your outdoor adventures. Compared to bulky air mattresses or cots, foam mattresses are a space-saving solution that leaves more room in your backpack for other essential camping gear.
Insulation and Protection:
When camping, the ground can absorb and radiate cold temperatures, leaving campers shivering during chilly nights. Foam mattresses offer a practical solution by providing an insulating layer between your body and the ground. In addition, MedMattress's Veri Vinyl Foam Mattresses include a vinyl cover that encases the entire mattress and protects the mattress core from weather damage, dirt, bed bugs and other liquids. These exclusive features are key when dealing with unpredictable weather conditions often faced during camping. 
Durability and Longevity:
One of the key benefits of foam mattresses for camping is their durability. High-quality foam mattresses are designed to withstand the rigors of outdoor use and can endure repeated rolling, folding, and rough handling without losing their shape or functionality. Unlike inflatable mattresses that are susceptible to punctures, foam mattresses offer peace of mind, knowing they won't fail you in the middle of the wilderness.
Hypoallergenic and Easy to Clean:
For individuals with allergies or sensitivities, foam mattresses can be a game-changer. Our Veri Vinyl and Veri Nylon Foam Mattresses are hypoallergenic, antimicrobial and resistant to fluids and bed bugs. Additionally, our foam mattresses come with waterproof nylon and vinyl covers, making it easy to keep them clean and fresh, even after extended camping trips.
Noise-Free Sleep:
Unlike air mattresses or sleeping bags that can create noise with every movement, foam mattresses offer a virtually silent sleeping surface. This benefit not only ensures you a peaceful night's rest but also keeps the campsite quiet, allowing you and your fellow campers to sleep undisturbed.
Key Takeaways:
MedMattress has you covered with all of these benefits with our line of Foam Mattresses that provide quality bedding solutions for camping, summer camps and more! Available in a wide variety of sizes, MedMattress ensures every camper has a comfortable and quality sleep surface for their next trip. From exceptional comfort and support to lightweight portability and durability, Veri Foam Mattresses are an investment that pays off with every night spent under the stars. Next time you plan your camping trip, consider upgrading your sleeping arrangement with a high-quality foam mattress from MedMattress, and revel in the joy of waking up refreshed and ready to embrace the beauty of nature. Happy camping!