AirPal® Air Supply Stand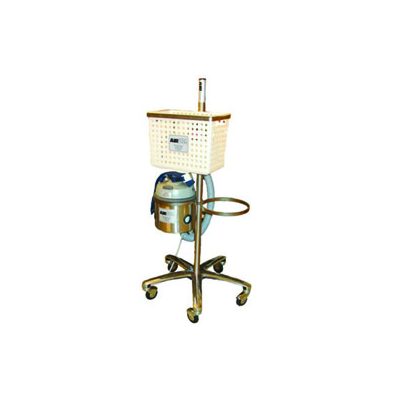 From: $533.00

Free Shipping
In Contiguous US only.

Design a custom mattress to fit your exact needs!
Product Description
Modular Design:
The AirPal® Air Supply Stand is an unique modular storage and mobility system. Since the design is modular you can customize it to exactly fit your needs. The I.V pole design means components can be added or removed from the pole via set screws with nothing more than a standard hex wrench. The AirPal Stand is offered in two pre-configured versions; with either single or dual Air Supply capacity.
High Quality of Construction:
The AirPal Stand is manufactured from "hospital -grade" components. The main structure of the stand is of stainless steel construction and utilizes an I.V. Pole design. The high quality components mean that the AirPal Stand will stand up to the rigors of the environment for years to come.
Highly Mobile:
The I.V pole design provides additional benefits such as the circular caster layout allowing the AirPal Stand to easily move in any direction. Another benefit of the design is that it is highly resistant to tip over, this means it is highly unlikely that components carried in the AirPal Stand such as the Air Supply will become damaged due to accident.
Easy to Maintain:
Another important feature of the design is the ease of maintenance and cleaning. To start with, all of the casters are fendered so fluids and soils remain on the floor and are not kicked up on to the AirPal Stand. The I.V. Pole design also minimizes the amount of surface area that has to be cleaned and coupled with the absence of ridges and inside corners; the AirPal Stand can be wiped down in a minimal amount of time. The storage basket is easily removed and can be cleaned in a large sink, wiped down by hand, and is dishwasher safe. Since the AirPal Stand can be thoroughly cleaned and disinfected in a minimal amount of time, the risk of cross contamination is reduced.